U.S. and International
Pet Transport Services
Professional Pet Relocation.
From anywhere in The U.S. to almost anywhere in the world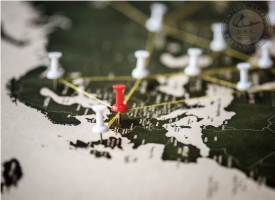 Below is a list of our most commonly serviced U.S. & International Locations
This is not a complete list of our service areas.
We transport to and from any location in America.
And almost anywhere in the world.
We can help you make sure that your pet is not only legally prepared to travel, but mentally as well.
We can help with Vet appointments, boarding facility scheduling, all travel arrangements etc.
We assist with kennel choices, purchasing and acclimation to help make a trip as stress free as possible.
Charlotte, North Carolina
Colorado Springs, Colorado
Minneapolis – St. Paul, MN
Philadelphia, Pennsylvania
San Francisco, California
Our most frequently serviced international cities
I was told NO so many times by other "obviously less experienced" transport companies.
But there was never even a question with Pawpaws, quick and painless to my door. I highly recommend
When we moved to Italy, we honestly had no idea where to start with the dogs. How to get them there, the health requirements etc. But Misty with Pawpaws handled everything, and they arrived happy, healthy and precisely on time. Thank you Pawpaws Express.
When our family PCS transferred to Hawaii, we really didn't want our little ones sitting in holding centers and being shipped on a military cargo plane. We contacted Pawpaws Express, and they not only got our babies there happy and healthy. But they also showed were to get the cost of the move written off on our taxes. I highly highly recommend Pawpaws Express.